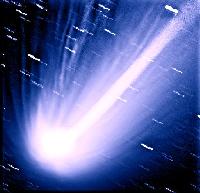 One of the largest privately owned observatories in the world belongs to a 36-year-old Georgia man who has been searching the stars since childhood.

From his personal observatory at Ellijay in the North Georgia mountains , Tim Puckett's private view of the stars includes pictures of galaxies, stars, comets and other heavenly bodies.

The Puckett Observatory is dedicated to the discovery of supernovae. From 1988 to 1997, Tim Puckett constructed a 60cm telescope to find supernovae. He turned to searching for asteroids for a time. Then, on June 5th 1999, Puckett started a dedicated search for supernovae and has enlisted part time volunteers to help scan the photographic images he makes of the sky.